Full Service, Repairs and Upgrades to Off-Road and Road Bike Suspension.
Tuning and quality control by CTW RD3 Shock/Fork Dyno
Including
Race Tech Suspension Technician : Trained at Racetech HQ in Corona California USA

CTW RD3 Suspension dyno equipped. We can measure the shocks and forks properly

Suppliers of K-Tech, Racetech, Teknik, Ohlins, emulators and cartridges

Adjustment of Ride Heights and Tuning

Spring Replacement Including Correct Weight Calculations

Fork Seal Replacement, service and re-valving

Upgrades

to systems, emulators, cartridge kits & replacement shocks

Oil Replacement and General Servicing

Shock Service, rebuilds and re-valving

Shock Re-gassing

Speciality Suspension Set-up using quality products

Forks or Shock tuning for Enduro, MX, Adventure and Road applications

Replacement of Linkage and Swingarm Bearings and Bushes

Replacement of Steering Head Bearings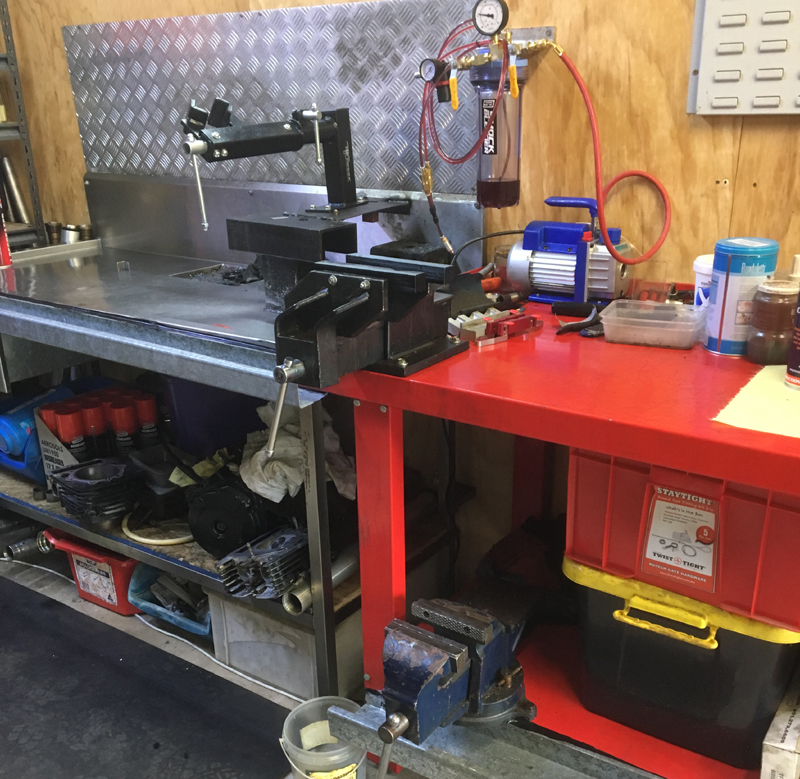 Shipping your suspension to us
1. Get a suitable container for shipping. Make sure the box you select has plenty of support to resist damage. Download and fill in the Service request form
---
2. Next, label your components and provide documentation.
Take a moment and fill out the Service request form and pack it with the suspension. If you have questions or want discuss your options, write "Call" next to any of the questions.
---
3. Package your suspension. Be sure to use plenty of packing to protect your suspension. Dings, dents, or deep scratches can cause serious damage to your parts, so wrap them well. Remove any loose bushings, bolts, or linkages.
Remember to include the Service Request Form.
---
4. Send your suspension. Be sure to insure your package!
Ship to: Motorcyclebiz, 79 Brandy Hill Drive, Brandy Hill NSW 2324
If you have any questions, please give us a call